What is all the buzz about VIBRATIONAL ENERGY




and how can it help

US

?
PATENTED LIFE SOLUTIONS, as seen on PBS television.
We will start with a short 'NUTSHELL' for those in a HURRY… then more juicy 'How it Works' below for those who QUEST for KNOWLEDGE.
FACT: EVERYTHING IS ENERGY, EVERYTHING IS VIBRATING…
HUGE, AH HA FACT:
HIGH AND LOW VIBRATIONS CAN NOT COEXIST.. Like, a light bulb can not be on and off at the same time.
COMMON SENSE would say with the KNOWLEDGE of these facts, it would serve us well as a society to look DEEPLY into what vibrates low…PAIN, PARASITES, STRESS, DISEASE, RADIATION, DEPRESSION etc. ..and WHAT CAN RAISE THE VIBRATION to create an environment that these low vibration challenges would not co exist in.
COULD THE FUTURE OF SOLUTIONS BE SO SIMPLE?
COULD THE FUTURE HAVE ALREADY BEEN DISCOVERED?
MANY THOUSANDS believe it has.
IMAGINE: Affordable, beautiful nature tools bringing amplified and SPECIFIC clean renewable UPlifting life energy that can help raise vibes, REHARMONIZE and balance our modern lifestyles, while offering solutions to many life challenges.
PICK A SOLUTION for YOUR SPECIFIC NEEDS:
The products are bringing specific energy with nature ingredients known for and that may supportive in the area of *HEALTH, BALANCE, PAIN, ENERGY, PMS, ALLERGIES, STRESS, JOY, CLARITY, MENOPAUSE, COURAGE, EMF, (20 themes total)
*Themes listed are in no way a claim to cure or heal, or replace professional medical care. The named themes are simply the areas that the ingredients used are published and known to be supportive in. WE GIVE THE BODY all the credit for any improvements
NOTHING TO REMEMBER TO DO: It is automatically there assisting us..Drinking from our VibesUP water bottle, getting into our beds with Earth Mats under our sheets, slipping on our Earth Flip Flops or Divine Soles inside our shoes, putting a bracelet on ONE time and having that energy there consistently uplifting our whole systems via the surface veins of the inner wrist… and again, the best part is not having to remember it 3 times a day like other life helpers. . It's so easy, automatically there helping us with it's FUN SIMPLE MAGICAL 24/7 delivery of Nature's SCIENTIFIC BRILLIANCE!
Since 2006, VibesUP creator Kaitlyn Keyt has been teaching about vibrational energy and bringing PATENTED nature technology that can do just that!  RAISE VIBRATIONAL ENERGY. Plus much more…
NOW YOU KNOW WHAT IT DOES...continue exploring on if you wish to know the scoop on exactly

HOW it works.

.OR simply go to our online

SHOP to explore the nature wonderland of fun effective products.
FOR MANY IT IS THE CANDY STORE OF LIFE SOLUTIONS
BEYOND THE NUTSHELL…
FOR THOSE WHO QUEST FOR KNOWLEDGE:
THE ROSE EXPERIENCE THAT STARTED IT ALL…
The inspiration behind VibesUP started with an EYE OPENING EXPERIENCE  years ago.  Kaitlyn Keyt, founder of VibesUP, picked two roses off the same bush at the same time. One went in the kitchen, and the other on her desk where she had a decorative quartz crystal. (Quartz is concentrated ENERGY.)
Two weeks later the Rose in the kitchen was totally dried up and dead. HOWEVER, the Rose next the the quartz crystal was still vibrant and lush. It was very much ALIVE!
WHAT COULD THIS DO FOR US?
Kaitlyn was literally AMAZED by seeing this and thought.. "If quartz energy could do this for the Rose, think of what it could do for people, pets, our skin, food, water and more."  In her quest to replicate this in ways to help our everyday lives she discovered we can do EVEN BETTER than the Rose experience.
CRYSTALS IN OUR TECHNOLOGY
Quartz Crystal is scientifically recognized for its technological ability to amplify energy, and is currently used in our computers, cell phones, lasers, etc.  In fact, LCD stands for "Liquid Crystal Display".
THE WOW!
In Kaitlyn's research she came across the word that would CHANGE EVERYTHING…that word is PIEZO.
Look up the word and it explains 'PIEZO': When pressure is applied to quartz crystal it produces over 1 MILLION RAYS of Vibrational Energy PER SECOND. This is a totally CLEAN, RENEWABLE and AMPLIFIED energy source.
CUSTOMIZED ENERGY
So exciting! Quartz energy can not only be GREATLY AMPLIFIED by applying pressure, she also figured out ENERGY RAYS could become VERY SPECIFIC frequencies…Like Joy, Health, Abundance, Love, Clarity and more..depending on the essential frequency oils combined with the quartz under pressure. .
THE CREATION:
Kaitlyn was inspired by Nature and excitedly tried many experiments. Eventually the VibesUP unique technique of mixing tiny spheres of quartz and essential oils together in forms that put them under constant pressure.was developed. She was granted a PATENT on this process for the purpose of WELL BEING and continued to improve its efficency with her LIQUID CRYSTAL and energy bridging process along with other amplifying techniques.
So HOW do you KEEP pressure on quartz crystals?
THE SCIENTIFIC MUD PIE
When Kaitlyn mixes all these ingredients together it looks similar to making mud pies. The mixture is then poured into molds. Here is where the science happens. When the formula air dries it SHRINKS, it is this SHRINKING that creates permanent pressure on the 1000's of tiny quartz spheres. These become NEVER ENDING good energy batteries and remember they can deliver whatever type of energy depending on the the specific essential oils added.
OTHER SIDE OF THE BATTERY
Later she discovered black tourmaline is also piezo (activated under pressure) but instead of creating energy like the quartz, (+)  it can help pull OUT the non beneficial energy (-). Just like electro magnetic or how we breath in and out. The VibesUP formula is now bringing good clean energy IN, and can help pull  the non beneficial energy OUT.
THIS IS SO IMPORTANT  in our toxic unbalanced modern environment.
CAN THIS ENERGY GO THROUGH SHEETS, SOCKS, PLATES etc?
Not only can this energy penetrate things that are normally not conductors of energy, but it can bring these beautiful natural energies to deeper levels of our being than they could ever go before, while at the same time clearing out non-beneficial energies. We can now charge our food, water and bodies with specific good energy.
Kaitlyn was a GRANTED A PATENT  on quartz under pressure for the purpose of WELL BEING, and with her technique improvements has been bringing this amazing energy out to the world in many different deliveries.
IN SUMMARY:
Kaitlyn  IS SO GRATEFUL with the help of her family and employees she fondly calls ELVES, to be a part of UPlifting, PEOPLE, PETS, PLANTS, FOOD, WATER, and looks forward to the work she has planned to bring alternatives to the the toxic methods of agriculture that are harming our precious planet and her people.
She feels we will all be collectively bringing in NEW WAYS of evolving past surviving into THRIVING. She APPLAUDS all those who are helping make the world a better place even if it is simply raising your own personal vibration. IT MAKES A DIFFERENCE!
PS- MORE WAYS TO RAISE OUR VIBES!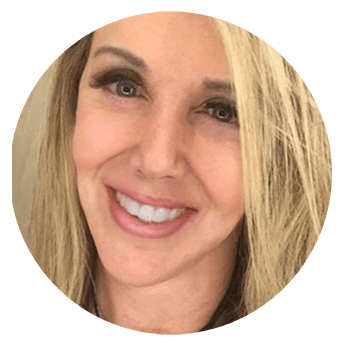 "When we do not believe in ourselves, our energy goes outside of us.  This keeps us in a limited state of being.  Limited health, awareness, creativity, personal power, even life expectancy.
When we began to believe in ourselves, our energy now stays with us and begins to build.  The more energy we have, the higher we vibrate, and the higher we vibrate the more we can tap into the our higher selves and the amazing, powerful, and unlimited beings of LOVE that we really are.
Nature is just like a friend taking us by the hand and leading us back to ourselves.  I LOVE NATURE: It's a true and trusted friend at this every important time in our awakening."
–

Kaitlyn Keyt

, founder of

Vibes

UP